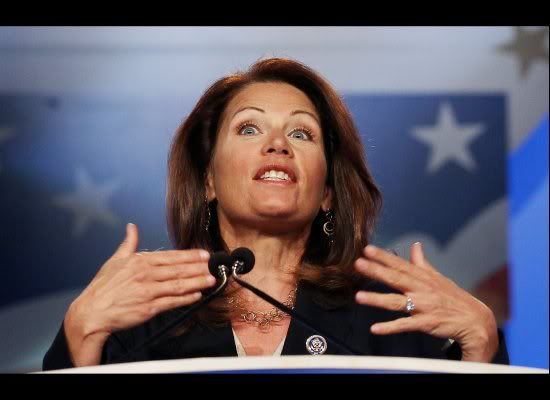 Rep. Michele Bachmann (R-MN), Minnesota's highest profile politician, wants in inquest into how the Obama Administration misled America about what happened, when they knew what they knew and etc. As Bill Prendergast noted, she jumped on the Benghazi bandwagon.
This post is to note two things: first that the Minneapolis Star Tribune failed to cover this and secondly that Bachmann and et als claims are complete bunk.
Why doesn't the Strib cover Minnesota's most influential politician adequately? Who knows. But I guarantee their political reporters will be all over the very important news of Gov. Mark Dayton pardoning a turkey.
Here's some details on why the Benghazi bandwagon is just more teabaggery:

Intelligence officials told CNN that the intelligence community, not the White House, changed the now infamous Benghazi talking points given to U.N. Ambassador Susan Rice before her appearance on several morning news shows in September. CNN quoted both the spokesperson for the Director of National Intelligence and an anonymous official "familiar with the drafting of the talking points." The DNI spokesperson said that the only "substantive changes" came from the intelligence community and not the White House.

Former CIA Director David Petraeus told lawmakers in a closed door hearing last week that the CIA's original assessment on the Sept. 11 Benghazi attack was that it was carried out by al Qaeda affiliated groups. But he reportedly said that analysis was later taken out after an interagency review in favor of a more general assessment that "extremists" carried out the attack to broaden the scope and not tip off terrorists to U.S. knowledge on the matter. And despite the fact that Petraeus said the CIA approved the change, Republicans, led by Republican senators John McCain (AZ), Lindsey Graham (SC) and Kelly Ayotte (NH), have accused the White House of stripping the language for political reasons.
(Think Progress)
And how much do you want to bet the Strib doesn't cover the Benghazi Bandwagon's falling apart as well?