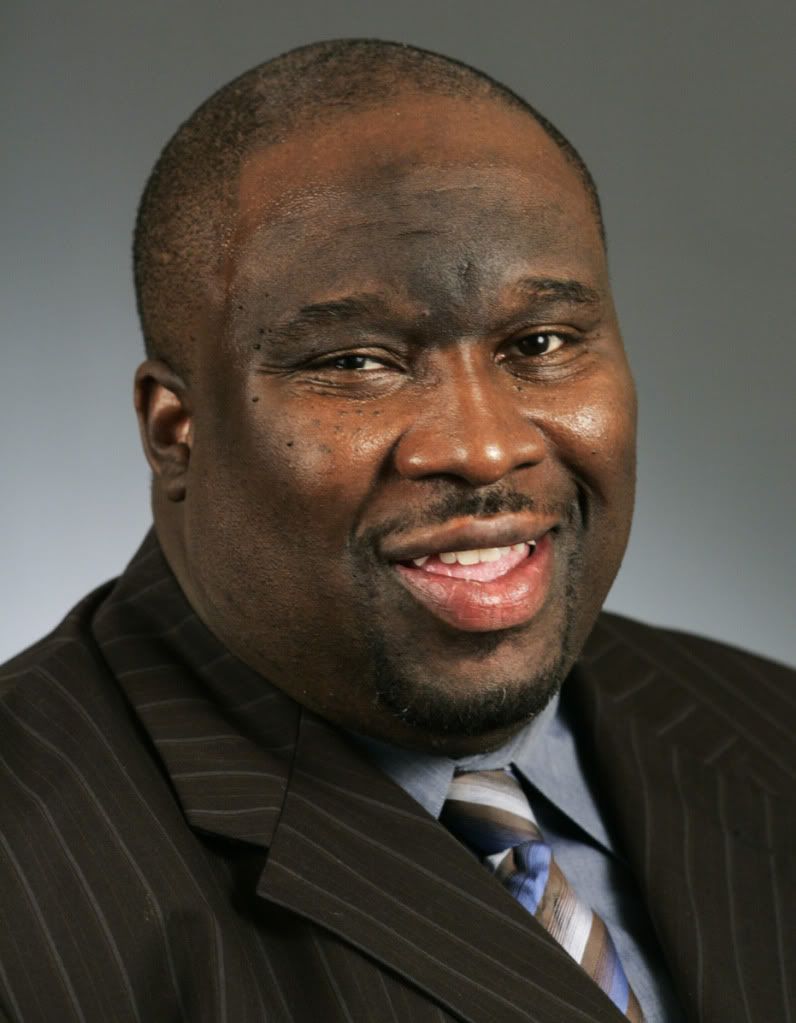 Sen. Jeff Hayden (DFL-Mpls), my Senator, was appointed as Deputy Majority Leader last Wednesday. Hayden is out in Washington, DC for some meetings and we talked over the phone about his appointment.
"I'm the first African-American to serve in Senate leadership," he said. "I'm humbled by this appointment and I feel blessed."
"But I'm not in it for the title," Hayden continued. "I'm here to do the work."
He told me he will split duties with Sen. Katie Sieben (DFL-Cottage Grove) who was appointed Assistant Majority Leader. Bakk-Sieben-Hayden is a balanced split of Iron Range, suburban and city.
"I think [Senate Majority Leader Tom] Bakk chose us to reflect what the state looks like," Hayden said.
Hayden said he's hoping to get on the following committees:
Health and Human Services
State and Local Government
Capitol Investment.
"We've got a lot of work to do," Hayden stated. "We've got to address the structural deficit." In other words, the reduction of the tax base by Republicans so that Minnesota is perpetually facing massive deficits.
"Of course, we need to create jobs," he said.
"We need to pay back our schools," he continued. "There is lots do on health care including the health insurance exchange."
"I'm particularly concerned about the unemployment gaps for minorities and the achievement gaps for minority kids," Hayden said.
"We are going to address marriage equality," Hayden concluded. "Sen. Dibble [DFL-Mpls] has the lead on this and we've all got to strategize when we're going to introduce this."
As I wrote earlier this week in my interview with Richard Carlbom, Minnesotans United for All Families will lead on this. Dibble is a one of the major voices for the campaign and Hayden worked hard to build support in the African-American community. MN United and its allies will get together and decide how and when to move forward on this.