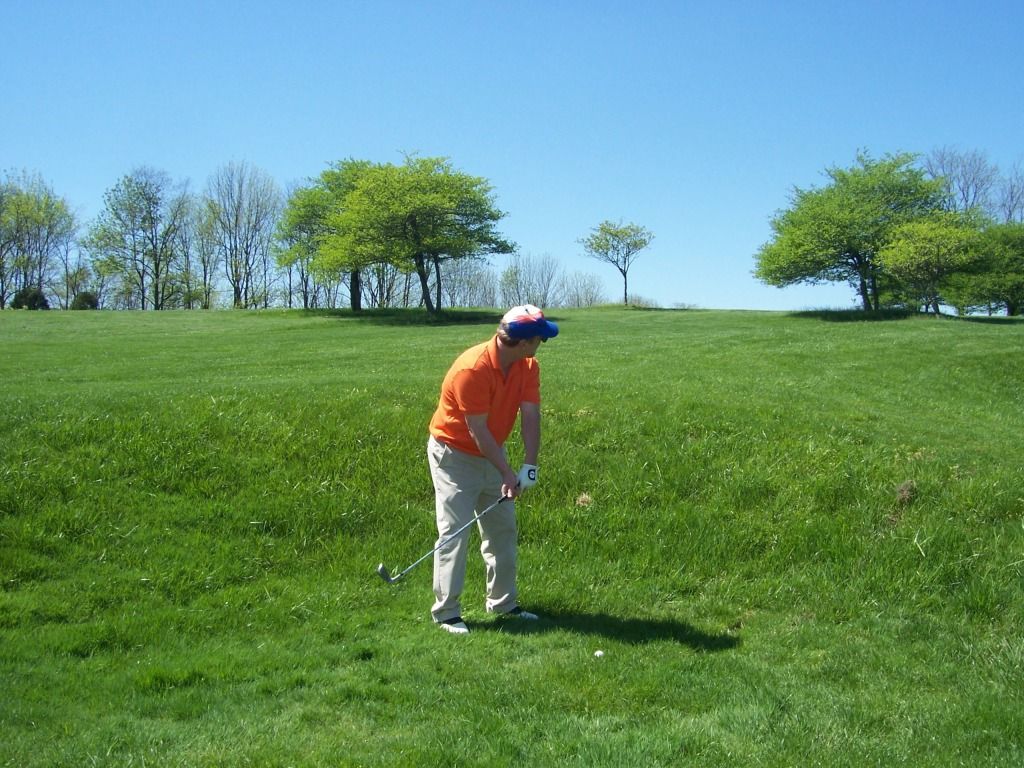 The election is over; legislative sessions don't start until early January 2013 in St. Paul; it's time to catch up on some non-political stuff. On facebook, I saw a story, which I'll get to in a moment. But first, a little story of my own.
Back in the day, I spent a couple of years "coaching" golf at a school. Really, it was more like introducing kids that didn't play to the game; the kids that could and did play regularly were involved in PGA (Professional Golf Association) programs at the clubs their parents belonged to. We didn't play country clubs; we played at executive courses like Glen Lake Learning Center and Water's Edge Par 30 in Shakopee.
It was "difficult" explaining golf, especially to the middle school boys. But hey – the ol' TwoPutter gave it the ol' college try!
One day, on the way to Water's Edge, I was driving the van and an eighth grade boy said: "Did you here what the teacher said, in science today? "Cleavage" – heh, heh…" Boys will be boys!
In explaining the rules of golf to these youngsters, I explained golf is the only sport without referees or umpires; players are expected to call the penalties on themselves by themselves.
I'd tell 'em: "in basketball, if a player is dribbling to the hoop but steps on the line on the way there but no whistle is blown, does he keep going? Of course!"
"In football, if a receiver is barely but fully out of bounds and catches the pass, is it a touchdown if the ref raises his hands? Of course!"
"In baseball, if the center fielder traps the ball but is called out by an ump, is he out? If the catcher misses the tag at home, but the runner is called out, is he out? Of course!"
"In golf, if the ball is barely out of bounds but no one but you knows that, do you play it anyway? No, in golf you call the penalty on yourself."
It's something young hormone-crazed and highly competitive boys had a problem grasping….
So one day I'm playing with 3 kids, and after we holed out I said to one of 'em: "Nice recovery shot – nice par!"
"Ummm… Coach? That was a bogey; I had an unplayable lie; it cost me a stroke."
Yes!!! The kid GOT it!! In golf, even if no one saw it, you call the penalty on yourself.
That's a life lesson, folks – even if you could have gotten away with it, you still know what the real score is.
That's my story, and I bring it up because of a link I saw on Kevin Carter's facebook page. Way back in the day, Kevin Carter was an ace on our high school golf team; I was not. Which explains why Kevin has had a long career as a PGA Pro – he's now the Head Pro and GM at Turtleback in Rice Lake, WI and yours truly is a lowly blogger and weekday hacker.
Kevin posted a link on facebook about a player and his play in a tournament, and it's worth a read. So, I'm gonna share it!
It's called "Six days after the end of a tournament, golfer disqualifies himself" – and it's about a guy that did the right thing. He's a hero to many – including yours truly, the ol' TwoPutter.