"Swing voters" are on our side.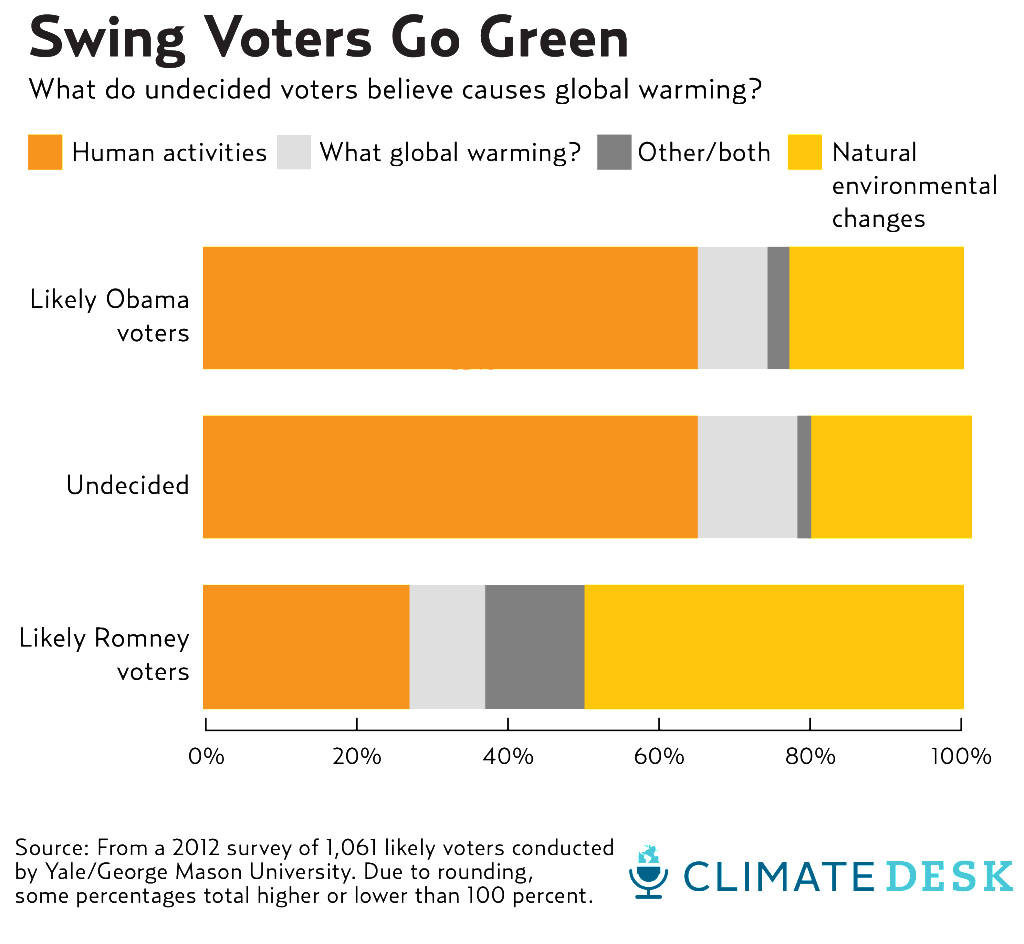 The reason, he explains, is that "independents respond more like Democrats than like Republicans" on the issue-giving climate advocates a potentially larger base of support. For example: 72 percent of Democrats in the study, as well as 66 percent of independents, agreed that global warming would harm "future generations" either a moderate amount or a great deal.

But perhaps most striking is Taylor's recently released report, which draws on a survey designed by Harstad Strategic Research pollster Andrew Maxfield, who previously did polling for President Obama's 2008 campaign. In a survey of 1,204 likely voters in May 2012, Maxfield found that a "clean energy" candidate fared better than an "all-of-the-above" candidate who supported a variety of energy choices-coal, drilling, and also clean energy.
All of this despite America's pretty much unique media bias on this issue.
And why not? Oil sucks. Coal sucks. As far as the public is concerned (and they're correct), solar rules. Wind alone could handle at least half, and perhaps far more, of the world's energy demand. It's long past time to move on, and big majorities know it.