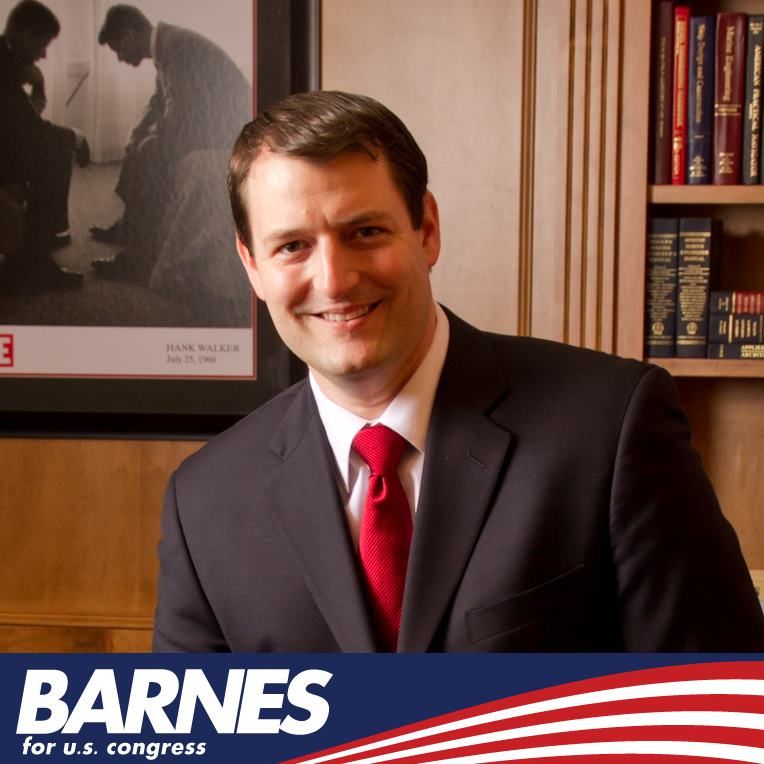 The major party candidates for the U.S. House from Minnesota's Third District (west metro, mostly), Rep. Erik Paulsen (R-MN) and Brian Barnes (pictured), had a 30 minute debate Sunday evening on KSTC-TV. First, it's important to note that KSTC is a subsidiary of KSTP, which is owned by one of Minnesota's biggest Republican names, and campaign financiers, Stan Hubbard. Its political coverage has the "lean," to say the least, that you'd expect, especially in the person of the station's main political coverage guy, Tom Hauser. And it was Mr. Hauser that moderated the debate.
This made for a situation that was pretty much ideal for a conservative time-server like Paulsen, as he got to sit there and spout right-wing drivel, unchallenged, throughout. Barnes did manage to score, several times:
– When he referenced the debt-limit "flat-earthers" (including Paulsen) described in a letter from the person that held the seat before Paulsen – moderate Republican Jim Ramstad, who Paulsen himself used to work for;
– When he suggested that repeal of the medical device tax included in the Affordable Care Act (said repeal is supported by practically every Minnesota officeholder, though not by me, and I don't matter) could be paid for by taxes on Big Oil;
– When he repeatedly pointed out how much time and money the U.S. House has wasted in efforts to "repeal" the ACA.
More, including video, below the fold.
Far and away the most annoying part appeared to start out well: Believe it or not, Hauser basically asked Paulsen point-blank whether he supported the deeply unpopular Ryan Plan to end Medicare. But then, "Doogie" turned around and rode to the rescue, claiming that the claims of added costs for Medicare recipients have been "debunked" (they most certainly have not), even as Paulsen himself brought up the "Washington bureaucrats making personal medical decisions" claim favored by the likes of "Simple" Sarah Palin and "Crazy" Michele Bachmann.
To summarize, Barnes did what he could. But we're talking about something that took place in the antiseptic confines of a TV studio, with a Paulsen backer acting as moderator, that I'd wager not many people watched. Though a great candidate, Barnes is going to need more than that, and you can help at his website.
Here's video: