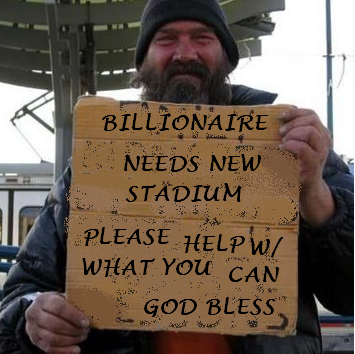 And plenty of people are extremely po'd. Now, there's just a formality of a vote today.

The confrontation came as a group of angry protestors met in front of Minneapolis City Hall to protest the city buying in to the Viking stadium financing plan. Objections included the mayor and council refusing to put the issue to a city-wide vote and a question of priorities given the lasting tornado damage on the north side and other civic needs.
Oh, and one more issue, though it doesn't seem to have supporters too worried: part of it may need to clear the Minnesota Supreme Court.

But one potentially problematic piece of the $975 million plan has received scant coverage: The funding scheme to pay for the stadium is contingent on approval from the Minnesota Supreme Court. If the court determines that issuing what are known as appropriation bonds is not constitutional, the funding mechanism for the state's $348 million share of the project disappears.