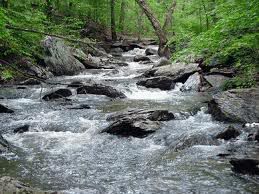 There's been an abrupt change at a legislative commission.

Susan Thornton is out as the director of the Legislative-Citizens Commission on Minnesota Resources, according to Nancy Gibson, the co-chair of the commission.

Gibson said she was informed that Thornton had been fired. Gibson says the citizen members of the LCCMR are in shock. Thornton is regarded as a good director, but was told the group is going in a new direction, Gibson said…

The unexpected firing on Monday doesn't match the LCCMR's typical way of operating. Meetings and decision-making were open to the public, Gibson said.

"We've always prided ourselves on a transparent process. It's always vigorous, we deliberate vote by consensus, it's all in front of the public, and this is a new trend that's very, very uncomfortable," Gibson said.
What's this really all about? Join me, below the fold.
From MinnPost:

Most believe that the firing – or attempted firing – came at the hands of House Speaker Kurt Zellers, who is chairman of the Legislative Coordinating Commission, the umbrella organization for a wide range of state commissions.

But it's not at all clear whether either Zellers or the LCC has the right to fire Thornton.
Since you were interested enough to click through, I suggest that that entire article is worth your perusal. Doug Grow seems to have the crude, craven mental processes of the GOP caucus, pretty well pegged.

Thornton, according to commission member Jeffrey Broberg, was warned by Republican legislators that "she wasn't working closely enough with the caucus."

Broberg said that Thornton responded by saying that the commission is nonpartisan and that it was her job to work on behalf of Minnesotans.

"I think they [Republican legislators] want to take a partisan, anti-science approach," said Broberg, a longtime citizen member of the commission. "Anything that has to do with environmental education or global warming is being slashed."

Broberg would seem to have credibility in all of this because he's been appointed by both a Republican (Steve Sviggum) and a DFL (Margaret Anderson Kelliher) House speaker.
To summarize, Zellers appears to be trying to take advantage of news about the MN legislature being dominated by certain other current events, to move on a slimy, backdoor way of seeking to assert more control over environmental policy. Since he's a noxious right-winger, you know what that would mean. And, he's too gutless to do it openly.