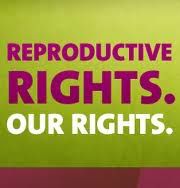 Some U.S. Senators, including Al Franken (D-MN),
would appear to be as befuddled as I, and many others, are, regarding a recent inexplicable decision concerning reproductive choice and teenagers' health.

Fourteen U.S. Senate Democrats have sent a letter to Health and Human Services Secretary Kathleen Sebelius asking for the "scientific rationale" behind her decision to reverse an FDA request to expand access to over-the-counter emergency contraception for teenagers under the age of 17.

In a statement announcing her decision, Sebelius said that although "the science has confirmed the drug to be safe and effective with appropriate use, the switch from prescription to over the counter for this product requires that we have enough evidence to show that those who use this medicine can understand the label and use the product appropriately."
Yes, they're much more likely to make "appropriate" decisions when faced with unplanned pregnancies. Especially if they were date-raped, and live somewhere in redneck-land.
(I was, of course, being facetious, in that first paragraph. We all know that the Sebelius/Obama call was pure politics, of an infuriatingly timid and irresponsible sort.)
Here is an interesting take, on the politics of this.

What starts all over every morning is, political girlfriends, the (political) big leagues ballgame. And, what's more, what starts over come break of morn in these big leagues, just like the baseball ones, is a game that is played only one way: the hardball way.

Sometimes, that hardball way is also "winning ugly."

I think that's what Kathleen Sebelius decided to do when someone at the White House told her to nix Plan B; win ugly, that is. She mulled for a minute or two, and then thought: I'm in the big leagues, and I want to stay in them. God forbid: No more Kansas farm team ball fields for me.