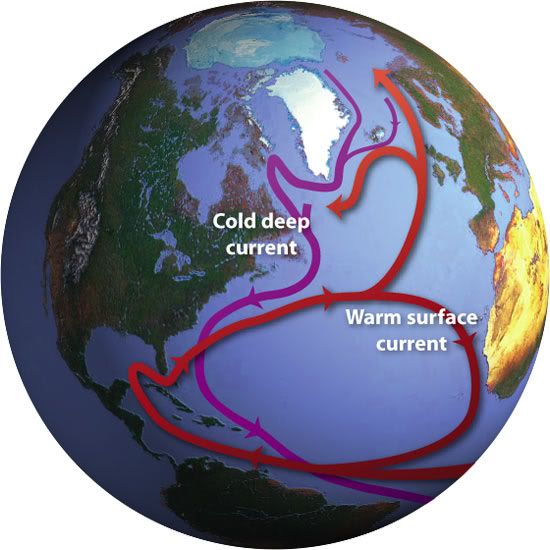 Update
To my surprise – and, I'd wager, that of many – this came along, Saturday evening (our time).

A U.N. climate conference reached a hard-fought agreement early Sunday on a complex and far-reaching program meant to set a new course for the global fight against climate change for the coming decades.

The 194-party conference agreed to start negotiations on a new accord that would put all countries under the same legal regime enforcing commitments to control greenhouse gases. It would take effect by 2020 at the latest.
(Original post starts here.)
While it may not be entirely fair to characterize them as a "bust," the climate change talks that are now ending, have not provided cause for optimism, for those concerned about environmental issues.

Some ministers and top climate negotiators left Durban without an agreement Saturday, with time running out and the prospect of an inconclusive end jeopardizing new momentum in the fight against global warming.

Negotiators from 194 nations had worked straight through Thursday and Friday night. Nearly 24 hours after the two-week-long talks were to have wrapped up Friday, delegates appeared stuck on issues related to the next phase of fighting climate change.
Plenty of multinational corporations, on the other hand, presumably have no problem at all, with the likely outcome. More below the fold.
The United States delegation crammed a big wrench into the gears, last week.

President Barack Obama's position that dangerous global warming can be averted without deeper cuts in fossil fuel emissions before 2020 is stirring backlash in nations from Norway to Barbados.

"Multiple pathways" exist to prevent temperatures from rising 2 degrees Celsius (3.6 degrees Fahrenheit) without countries strengthening pledges to reduce greenhouse gases by 2020, U.S. climate envoy Jonathan Pershing said at United Nations climate talks last week.
The U.S. is not the only culprit.

More than 120 climate-vulnerable countries signed on to the EU vision calling for all countries to be held accountable for their carbon emissions in the future, not just the industrial countries. The U.S., China and India, all for slightly different reasons, refused.

Canada also has problems with the EU-backed approach and supports the United States' efforts.
Here is link-heavy analysis, on what's going down, overall.

And why would anyone in their right mind agree to a new mandate that binds poor countries to do what rich countries – those who are most responsible for the climate crisis – refuse to do?

All governments need to significantly raise their level of ambition in the fight for climate stability. A global reduction in climate pollution and a domestic transition to a clean energy economy is good for India's poor and for climate vulnerable communities around the world.

What we need in Durban is a commitment to complete the mandate that already exists. Countries must deliver a renewed Kyoto Protocol, and effective Green Climate Fund, and substantial money to fill it.
Here's music that has nothing to do with the above, except, perhaps, for its generally weary, disillusioned, yet not precisely hopeless, tone.